Dysport® is a local muscle relaxant (or neuromuscular blocking agent) adapted from the botulinum toxin type-A and is specifically designed for use in aesthetic indications.
ACTUAL PATIENT(S). UNRETOUCHED PHOTOS. RESULTS MAY VARY.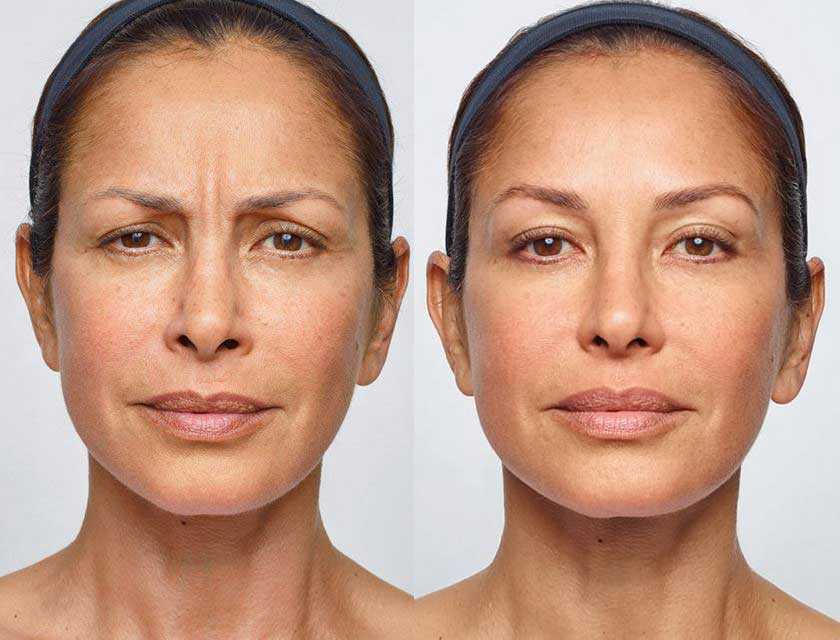 Request for a Free Consultation
HOW DOES DYSPORT WORK?
Dysport

 temporarily treats moderate to severe frown lines between the eyebrows by reducing specific muscle activity.
Wrinkles are caused by repeated movements and muscle contractions. One injection into each of the 5 points between and above the eyebrows temporarily prevents muscle contractions that cause frown lines.
RESULTS WHEN YOU NEED THEM
You've got better things to do than think about what your frown lines look like. The majority of users see improvement in just 2-3 days after treatment. In just one 10- to 20-minute treatment, Dysport may help improve the look of your frown lines between the eyebrows for up to 5 months. Results of repeat treatments may be comparable to your first use. Another plus? There is minimal downtime after your treatment, which means you can get back to your day faster.
What Our Clients Say
"I have been a patient at Dermscapes Medical Spa & Laser Center since 2012. The office is beautiful and welcoming but more importantly, the staff are educated, friendly and kind, which is something that I believe is hard to find in this industry. I have never been disappointed in any of the services I have received. I would never trust my skin care to any place else."
Christina
What Our Client's Says
"Dermscapes Medical Spa & Laser Center is the best! Dr. Belinda Santos-Senar and her staff are very attentive and friendly. I felt very welcomed and comfortable! I would recommend them to everyone! I love how they offer so many different kinds of treatments!"
Helena
What Our Client's Says
"I get my lashes done here. Yesenia is the best and always pays attention to detail. If You've been thinking of getting lash extensions, this is the place to go. Mine look so natural and I can't even feel them."
Rosanne
What Our Client's Says
"We had a wonderful experience. Can't wait to return and enjoy the experience again!"
Lisa
What Our Client's Says
"This place is great! Pricing is great and the employees are friendly. Enjoyed my experience and would def go back and recommend."
Isabella