COSMELAN® DEPIGMENTATION PEEL
The Cosmelan Depigmentation Peel is a unique, multi-ingredient chemical treatment designed to reduce areas of skin discoloration and hyperpigmentation. Melanin is responsible for creating the skin tone, as well as splotchy areas of darker tissue. The Cosmelan Peel decreases the skin's natural melanin production by inhibiting certain enzymes, providing an even complexion.
A Cosmelan Peel can be used to improve the look of facial skin, the abdomen, legs/hands, and the breast/nipple area. Dull skin, dry areas, dark spots, blemishes, and acne scars can be significantly reduced with the peel. Discoloration due to Melasma (Brown to gray patches over the bridge of the nose, cheeks, chin, and elsewhere on the face and body; often the result of hormonal changes) and Chloasma (similar to Melasma; referred to as the Mask of Pregnancy) can be eliminated with the Cosmelan Peel. In addition, the peel balances the skin's oil production to improve acne.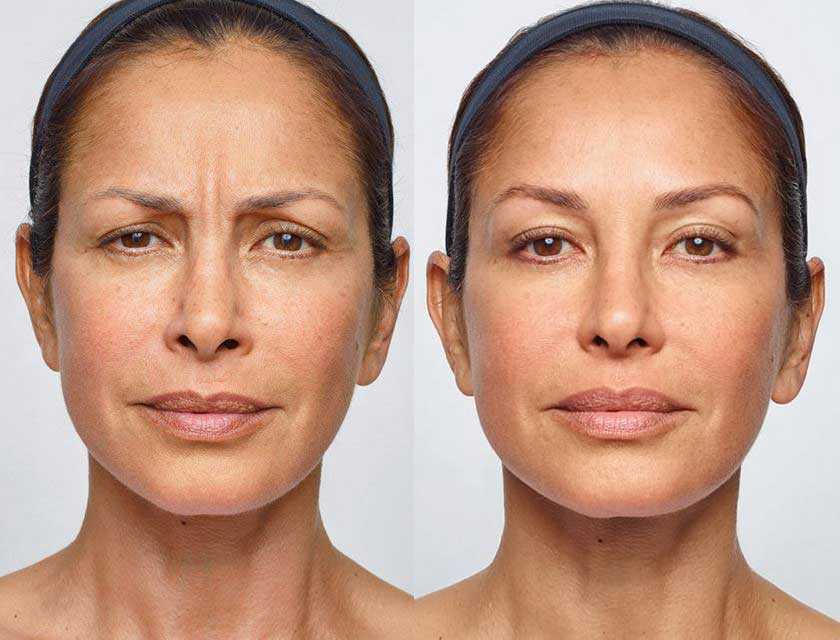 ACTUAL PATIENT(S). UNRETOUCHED PHOTOS. RESULTS MAY VARY.
Request for a Free Consultation
"I have been a patient at Dermscapes Medical Spa & Laser Center since 2012. The office is beautiful and welcoming but more importantly, the staff are educated, friendly and kind, which is something that I believe is hard to find in this industry. I have never been disappointed in any of the services I have received. I would never trust my skin care to any place else."
"Dermscapes Medical Spa & Laser Center is the best! Dr. Belinda Santos-Senar and her staff are very attentive and friendly. I felt very welcomed and comfortable! I would recommend them to everyone! I love how they offer so many different kinds of treatments!"
"My experience was awesome!"
"This place is great! Pricing is great and the employees are friendly. Enjoyed my experience and would def go back and recommend."
"The service was excellent, very professional staff and very friendly."
"We had a wonderful experience. Can't wait to return and enjoy the experience again!"